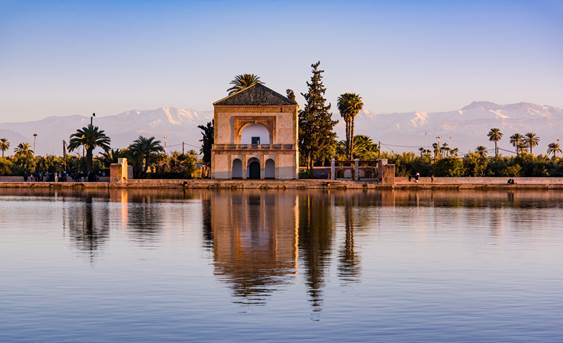 To Visit
Marrakech
If you want some advice about what to do in Marrakesh, here are some suggestions.

Visit Dar el Bacha, a museum that is also an incredible palace, the Bahia Palace one of the most impressive Marrakesh Palaces and the El Badi Palace, which is considered a jewel of Islamic art.

If you like gardens, take a stroll through the Jardin Majorelle, one of the most charming and mysterious gardens in Morocco and discover the Menara Gardens, an excellent garden for taking a walk or relaxing on the banks of the lake.

Like many Moroccan cities, Marrakesh has a historic quarter, the Medina, where you can get a feel for the city and all its history. The Medina of Marrakesh has been classified as a World Heritage Site since 1985. Also, in the Medina you will find the Jemaa el-Fna, classified as an Intangible UNESCO Cultural Heritage of Humanity since 2008, under the name "Jemaa el-Fna Square Cultural Space".

Make your trip to Marrakesh memorable.